COGNI System: A Systematic Solution for You to Identify Tubes
Working closely with clients and listening to their needs, Camsco has developed an innovative identification system – COGNI (Camsco's One Glance Numeric Identification) System. We believe you should be able to get the most important information, such as sorbent type and batch identification, at one glance.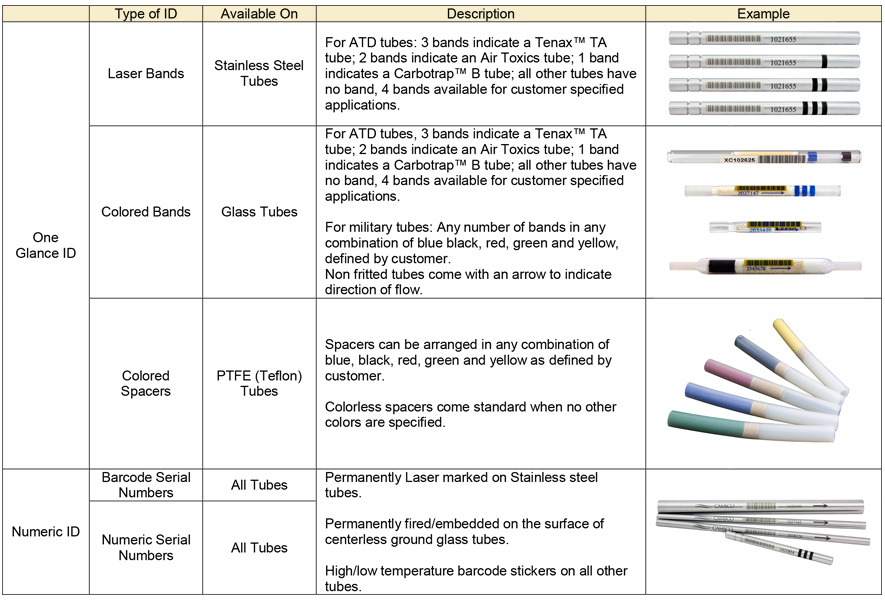 Peace of Mind
In case the records of your tubes get lost, just contact Camsco with the serial number and we'll help you to retrieve the entire history of the tube, such as:
• Sorbent info (type, amount, mesh size, lot number, etc)
• Name of the assembly worker and quality assurance personnel
• Date of manufacturing/shipping
• Pressure drop tolerance and conditioning instructions
Visually elegant, instantly convenient and technically advanced, the COGNI System is standard on most of Camsco's commercial tubes.
Contact Camsco to design your own tubes with a unique COGNI System to fit your application.